Fiber Internet for $56.99 a month!
CAC.net is carried on a state of the art next generation fiber optic network.
Unmetered Internet.
Comcast, AT&T, Time Warner and Charter have bandwidth restrictions and limits, they charge you extra because you used the service too much. On CAC there is no meter running. Do what you want, worry free! No surprises.
Price stability.
Our contracts with suppliers run through 2023, so our prices won't be changing.
Non-commission sales staff.
No boiler room here, our sales agents get paid hourly for their hard work. No need to upsell or hard sell anyone.
Get service without an active phone line.
You don't need a phone line to get CAC. No TV bundle. No kidding. We will professional install a new connection to your location and provide service independent of existing cable or phone lines.
This offers a reliable rock solid connection that is alway on.
Use any device, wired or wireless.
CAC.net service includes a high-powered 802.11ac 2x2 2.4Ghz 4x4 5.8Ghz MIMO wireless WIFI router at no extra monthly fee. Enjoy high speed on your laptop, iPad, iPhone or Android devices all over your home. We can remotely manage the wireless channel the device operates on, so if there's interference with a neighbor or a smart meter we can work in your environment.
Ultra-secure e-mail.
We include an email account on our ultra secure email server. Your information in your mailbox is secure, we'll host your email outside the United States on an arm-length third party server. We do not data mine your email. If you use a browser such as Brave your private information will remain private and hidden from the Google Industrial Complex.
Coverage Map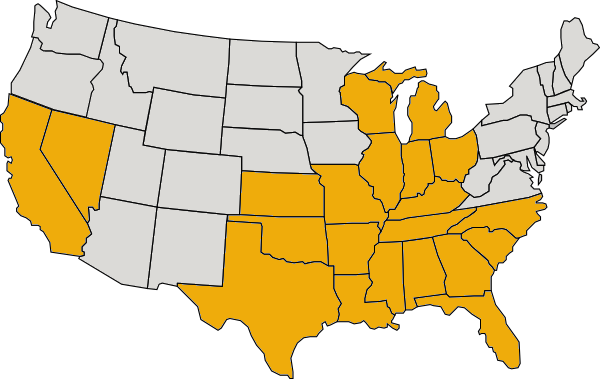 Gold is CAC Service areas
Fiber Internet is up to 1GB up and down, 26 times more upload speed than Big Cable with no data cap BR>